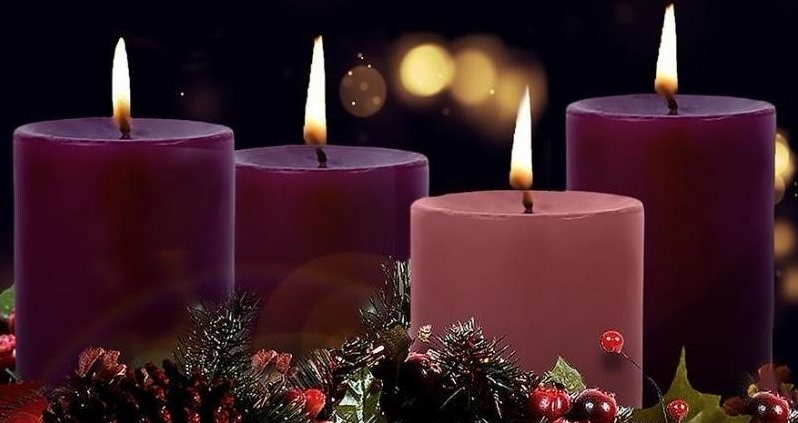 Fourth of Advent – 20th December
Patience is a virtue but at times when we are time-pressured, it can be put to the test. The last-minute activities prior to Christmas can even seem to test the best of us to maintain a steady pace and a peaceful demeanour. As the days count down, we can sense the anticipation of what Christmas will mean for this year. The chance of reunions but also the reliving of old memories can resurface. In this expectation, we need to remember that we need to remain present to the spirit of God which sustains us. We are called to be people who are prayerfully aware that the world is centred on God's creative initiative.
It is in these days of waiting that we can encounter Mary who seeks to respond to God with a yes which has practical consequences for her life and the life of each one of us. As she seeks to ponder what her fiat means she seeks to understand how God is at work within and through her. In many ways, the way she encounters God helps us to listen more carefully to how we are greeted and how we respond to others. Do we open our hearts to listen to the moments when we are deeply in union with the whole of creation? It is these moments that can stop us in our tracks and help us to see our lives differently.
As we journey in these last few days before Christmas take time within the hustle and bustle of daily life to listen to what brings life, what brings hope and what brings joy to your life. In all things give thanks.

Fr. John Armstrong
http://cursillo.asn.au/wp-content/uploads/2019/12/4th-Advent.jpg
490
798
Hans Ede
http://cursillo.asn.au/wp-content/uploads/2017/08/Cursillo-Logo.png
Hans Ede
2020-12-21 15:44:39
2021-01-01 15:48:29
Fr John's Reflection – Fourth of Advent